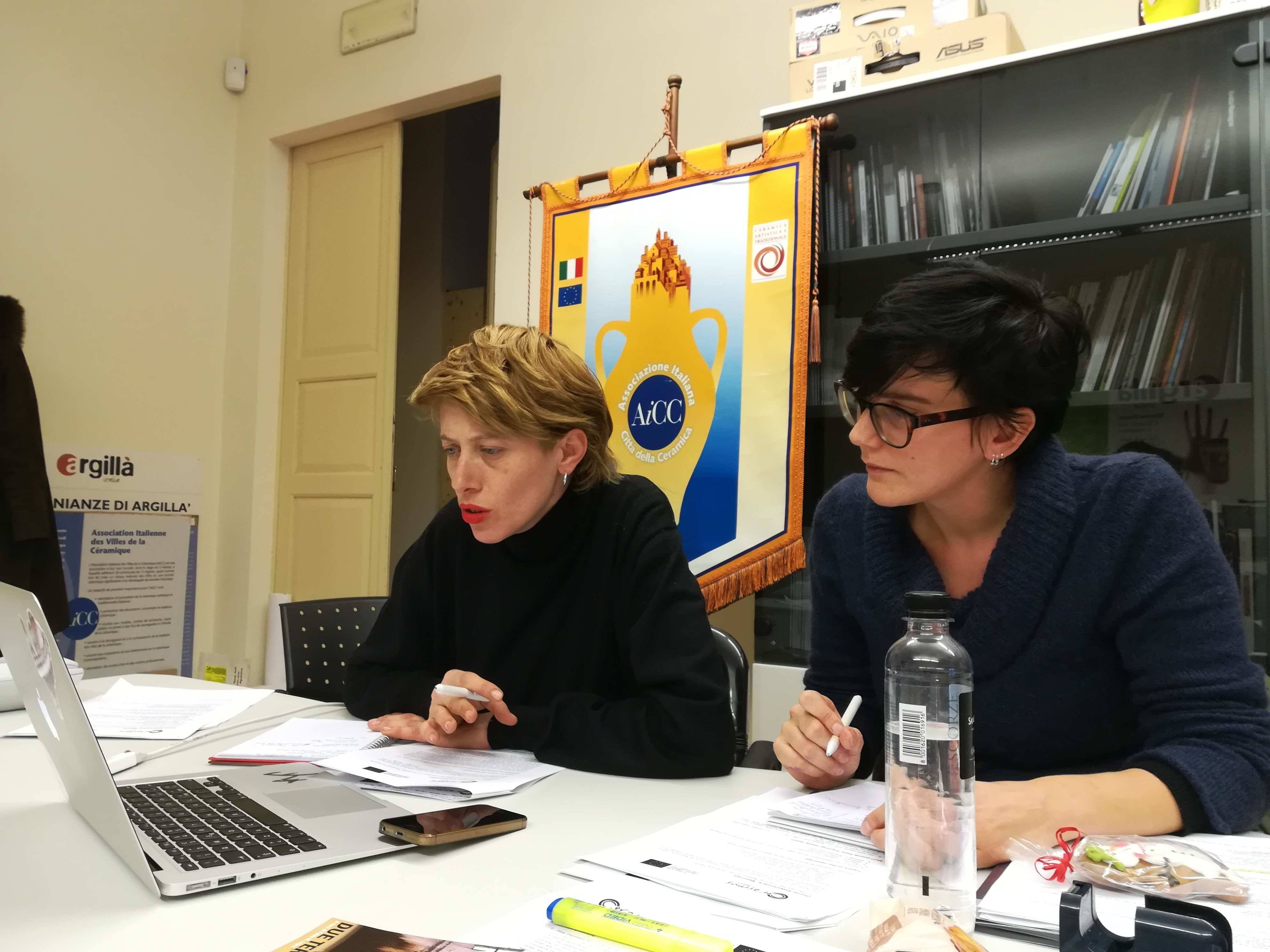 International online meeting
On the 18th of December 2018, AEuCC team led the online international stakeholder meeting of the Cerasmus+ project, with the aim to discuss the results of the questionnaire about the training needs of the ceramics sector.
The participants were:
Giuseppe Olmeti (AEuCC)

Viola Emaldi (AEuCC)

Elisa Emiliani (AEuCC)

Oriol Calvo (AeCC)

José Luis Silva (AptCC)

Monika Gass (former Director of Keramikmuseum Westerwald)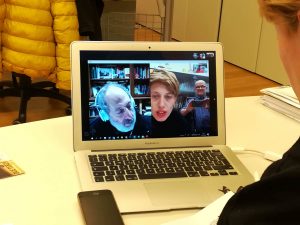 According to the assessment needs questionnaire, the most valued skills are "Artistic and Craft" (report p.12) and between these skills, the most valued are the "Craft skills"; among the "Professional skills", the most valued are "Technical skills" (report p.13); "Relationship management" are the top scored skills among "Functional Skills" (report p.15).
The most valued transversal skills pointed out are: "Focus on the ability to maintain an active business"; "Relevance of taking care of relationships with suppliers and customers"; "Communication and Teamwork, importance of cooperation".
All "Technical" and "Working with Pressure" skills scored more than 4 out of 5. None of the "Technological" and "Innovation related" skills, "Pedagogical management" skills, "Information analysis" and "Management" scored more than 4 out of 5.
In the online meeting, which goal was to discuss the training needs of the ceramics sector in order to develop work-based-learning curricula, we kept into consideration that the following skills were highly valued in the assessment needs questionnaire:
The ability to define the product the client is asking for;

The skills related to the production of a quality product;

The importance of the creative solution of problems;

The abilities of Teamwork and Service orientation.
The main results were as follows:
Topic 1 – Tradition and Innovation
Everyone agreed on the importance of handmade products.
Monika Gass added the idea of Storytelling, communicating the importance of handcraft, the importance of telling the experience of the production, to teach how to make and edit videos, write a CV, social media pages, WordPress. To know how to present oneself and one's production.
Also, it emerged that digital innovation is helpful for promotion and marketing, through tourism. The participants discussed the topic of Souvenirs, stating that we need to take back a "made in Europe" tourism production.
Topic 2 – Urban Environment
Urban environment is interesting as every country has a different way of making ceramics for the urban environment. For example, Portugal has Azulejos and Germany has glazed gres for external environment.
Topic 3 – Start Ups
In Germany there are many coworking spaces, but if they are outside city center people don't use them, they prefer to outsource production.
In Portugal there are workshops and Coworking that work well.
In Spain there are coworking spaces, which are used to share the expenses. Also, there are schools that host ceramists.